Flag Options
We offer both Single-Sided and Double-Sided Flags
| | |
| --- | --- |
| Single Sided - Printed on a single piece of fabric and bleeds through to the other side. | Double Sided - Printed on two pieces of fabric with a blocker between the printed sides and has a correct orientation by flipping arrows and text. |
Inserts directly into the ground to hold your feather banner sturdy. 
Free carrying bag included!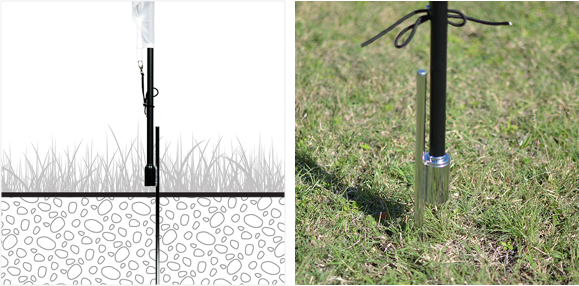 Suitable for indoor or outdoor use. 
Free water base and carrying bag included!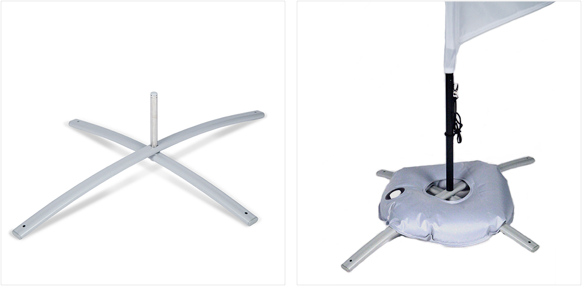 Order Feather Banners Online
Most other feather banner companies make you call in to send in your artwork, or limit you to design changes, or they don't even offer custom feather banners! Here at Banners on the Cheap, we strive to make ordering custom products easy to design online in minutes. We're here to help if you've got questions about your feather banner design. Whether it's for an outdoor banner to wave in customers to your retail businesses and car dealerships, or to make a stand at any tradeshow event, our feather banners are exactly the quality you're looking for.